LGD/50 Concert Series Memorial Meltdown
April 25, 2022

Americade
April 25, 2022
When:
June 3, 2022 – June 5, 2022 all-day
2022-06-03T00:00:00-04:00
2022-06-06T00:00:00-04:00
Where:
Charles R. Wood Park
17 West Brook Road
Lake George
NY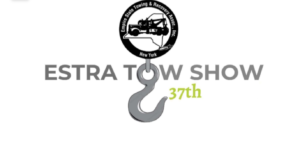 Check out these awesome trucks at the 37th ESTRA Tow Show!
The ESTRA Tow Show brings the Empire State Towing and Recovery Association (ESTRA) to The Festival Commons at Charles R. Wood Park in Lake George Village to display the newest equipment and accessories in the truck world.
The Tow Show is all about truck demonstrations. The Tow Truck Beauty Contest will give awards for 1st and 2nd place. The trucks on exhibit will enter to qualify for the Grand Champion – Most Unique Paint and Most Detailed Engine. Come and see if your favorite was in the finishing.
Register by May 26th!
All COVID-19 requirements and precautions will be followed.